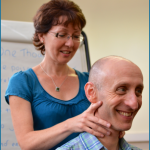 Due to COVID-19 restrictions no courses or workshops are running. Please contact me to discuss other options on jane.toms@yahoo.co.uk .
As soon as it is viable to recommence courses and workshops from my studio in Solihull, I will update this page and contact all the pupils on my mailing list. If you would like to be added to my mailing list please let me know. Such courses are:
Courses for individuals. Quick and easy to schedule. A very flexible option.
Courses for pairs and trios occur in a variety of ways e.g. when people come together, when enough individuals let me know they are interested or people sign up to my scheduled courses.
One-off workshops for 3 people are regularly scheduled.
Can't do those? Please contact me to book an individual lesson or to let me know when you would like me to schedule a one-off workshop that would work for you.
Workplace or special interest group workshops. Past workshops have occurred for Coventry University; Coventry Women's Institute; Warwick Folk Festival; Birmingham NHS.
If you are interested in any of the above please email me directly on jane.toms@yahoo.co.uk